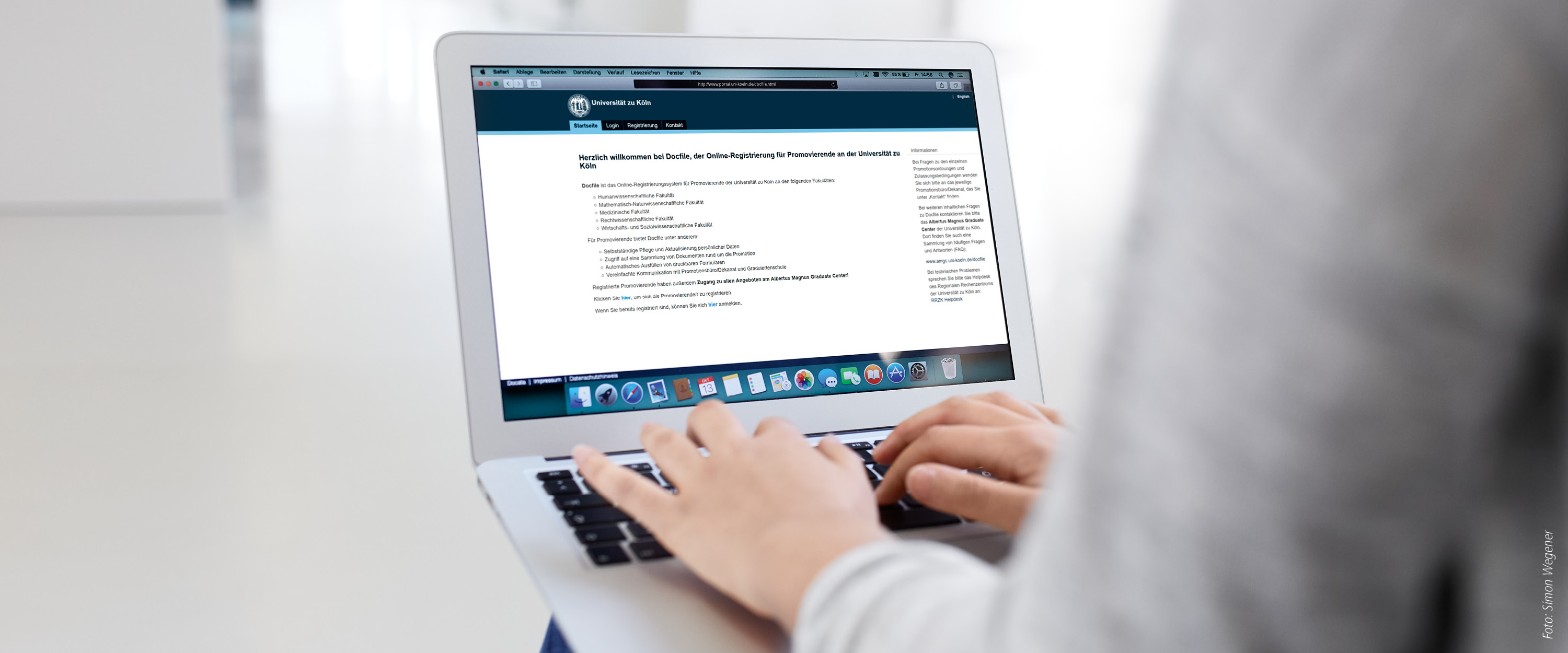 Welcome to the University of Cologne!
Docfile is the online tool for the administration of your doctorate in the following faculties:
Faculty of Human Science
Faculty of Mathematics and Natural Science
Faculty of Medicine
Faculty of Law
Faculty of Management, Economics and Social Science
Doctoral candidates at the Faculty of Arts and Humanities must register with a.r.t.e.s. access.
Docfile was developed in close cooperation with the faculties in order to administrate your doctorate digitally from the application for admission as a doctoral candidate to the printing of the doctoral certificate.
The use of Docfile enables the following features for doctoral candidates:
Update personal and contact data online
Providing application forms for all matters concerning your doctorate
Automated preparation of printable forms
Simplified communication with the doctoral office and graduate institutions
Automatic notifications for administrative process steps
For a following enrolment for doctoral studies, please contact the Student Application and Registration Office after acceptance as a doctoral candidate by your faculty.
Please click here, to register as doctoral candidate!