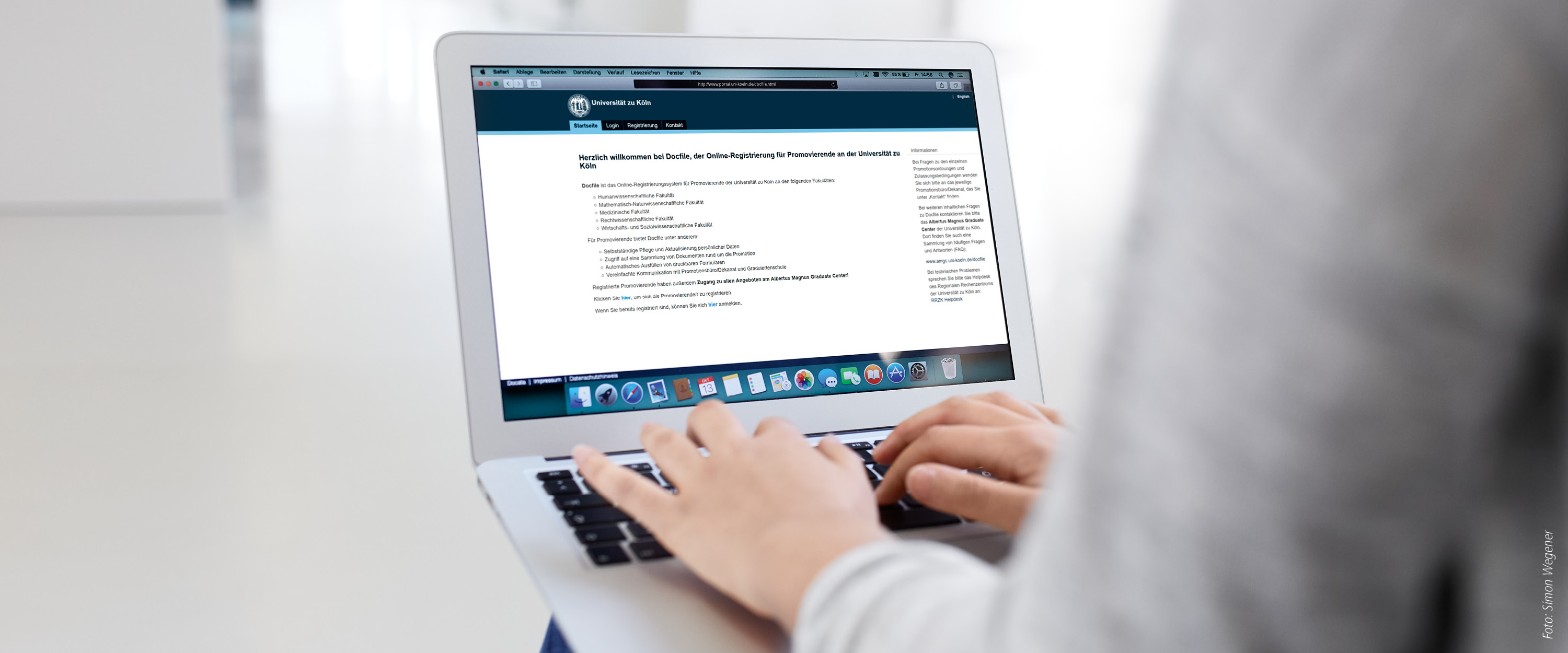 Welcome to Docfile, the online registration for doctoral candidates at the University of Cologne!
Docfile is the online system for doctoral candidates at the following Faculties:
Faculty of Human Science
Faculty of Mathematics and Natural Science
Faculty of Medicine
Faculty of Law
Faculty of Management, Economics and Social Science
Doctoral candidates at the Faculty of Arts and Humanities must register with a.r.t.e.s. access.
Docfile was developed in close collaboration with the Faculties, Graduate Schools and Deans' offices at the University of Cologne. The main objective is to offer doctoral candidates the best possible service for the administrative elements of their doctorate. In turn, the University of Cologne can comply with novel regulations regarding official statistical reporting.
Besides official reporting Docfile will offer the following features for doctoral candidates (presumably in February 2019):
Update personal and contact data online
Access to a pool of documents related to doctoral projects
Automated preparation of printable forms
Simple communication with the Dean's office and graduate school
In addition, registered doctoral candidates have full access to all services oft he Albertus Magnus Center (AMC)!
Please click here, to register as doctoral candidate!